Slash dedica 'Starlight' a su fallecido amigo Taylor Hawkins.
---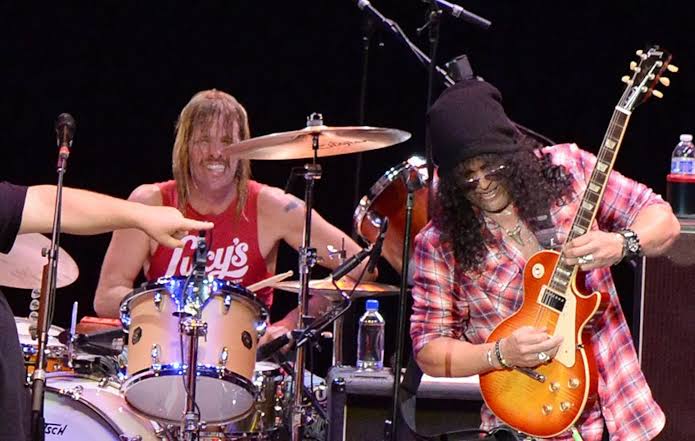 Slash Featuring Myles Kennedy And The Conspirators está de gira y en un reciente concierto en Orlando, el guitarrista dedicó unas palabras al fallecido baterista de Foo Fighters, Taylor Hawkins.
"Estoy seguro de que la mayoría de ustedes saben que anoche perdimos a un amigo nuestro muy cercano: Taylor Hawkins, el baterista de FOO FIGHTERS. En primer lugar, era un jodido gran tipo, un jodido amor. Era un muy buen amigo y un gran baterista. [Estamos] completamente destrozados por haberlo perdido. Así que queremos hacer una canción esta noche y dedicársela a él. Así que vamos a tocar algo que no hemos tocado en realidad en este toda la gira, pero lo haremos esta noche. Esto se llama 'Starlight'".
---