Evan Rachel Wood habla sobre la demanda de Marilyn Manson.
---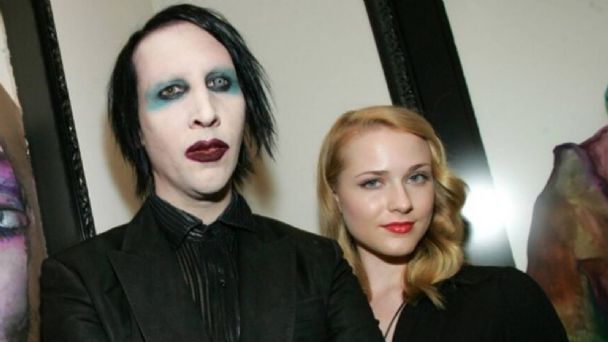 La actriz y modelo Evan Rachel Wood se presentó ayer, 14 de marzo, en el programa estadounidense The View. Habló sobre lo difícil que fue para ella su antigua relación junto al músico Marilyn Manson. Además, hizo mención sobre su documental "Phoenix Rising", donde contará los abusos que sufrió por parte de Manson, y de la reciente demanda que le puso el cantante.
Wood aclaró que el documental no lo hizo con intenciones de limpiar su nombre, sino de librar a más posibles víctimas de las manos de su expareja.
En el documental, que está dirigido por la cineasta Amy Berg, Wood cuenta que fue ultrajada en el video de Manson para "Heart-Shaped Glasses (When The Heart Guides The Hand)" que salió en 2007. En la entrevista con The View, calificó de horrible lo que le hizo Manson. Agregó que este repugnante acto la orilló a querer quitarse la vida.
Era inevitable que no se aborde el tema de la demanda judicial puesta por Marilyn Manson a Evan Rachel Wood. La actriz indicó que no puede dar mayores detalles, pero que, en definitiva, no le tiene miedo. Estas son sus declaraciones:
"Obviamente no puedo hablar sobre ninguno de los alegatos específicos de la demanda, pero no tengo miedo. Estoy triste, porque así es como funciona. Esto es por lo que pasan casi todos los sobrevivientes que intentan exponer a alguien en una posición de poder, y esto es parte de la represalia que mantiene a los sobrevivientes callados"
"Estoy muy segura de que tengo la verdad de mi lado y que la verdad saldrá a la luz"
---