Epica celebrará su 20 aniversario con el relanzamiento de sus tres primeros álbumes
---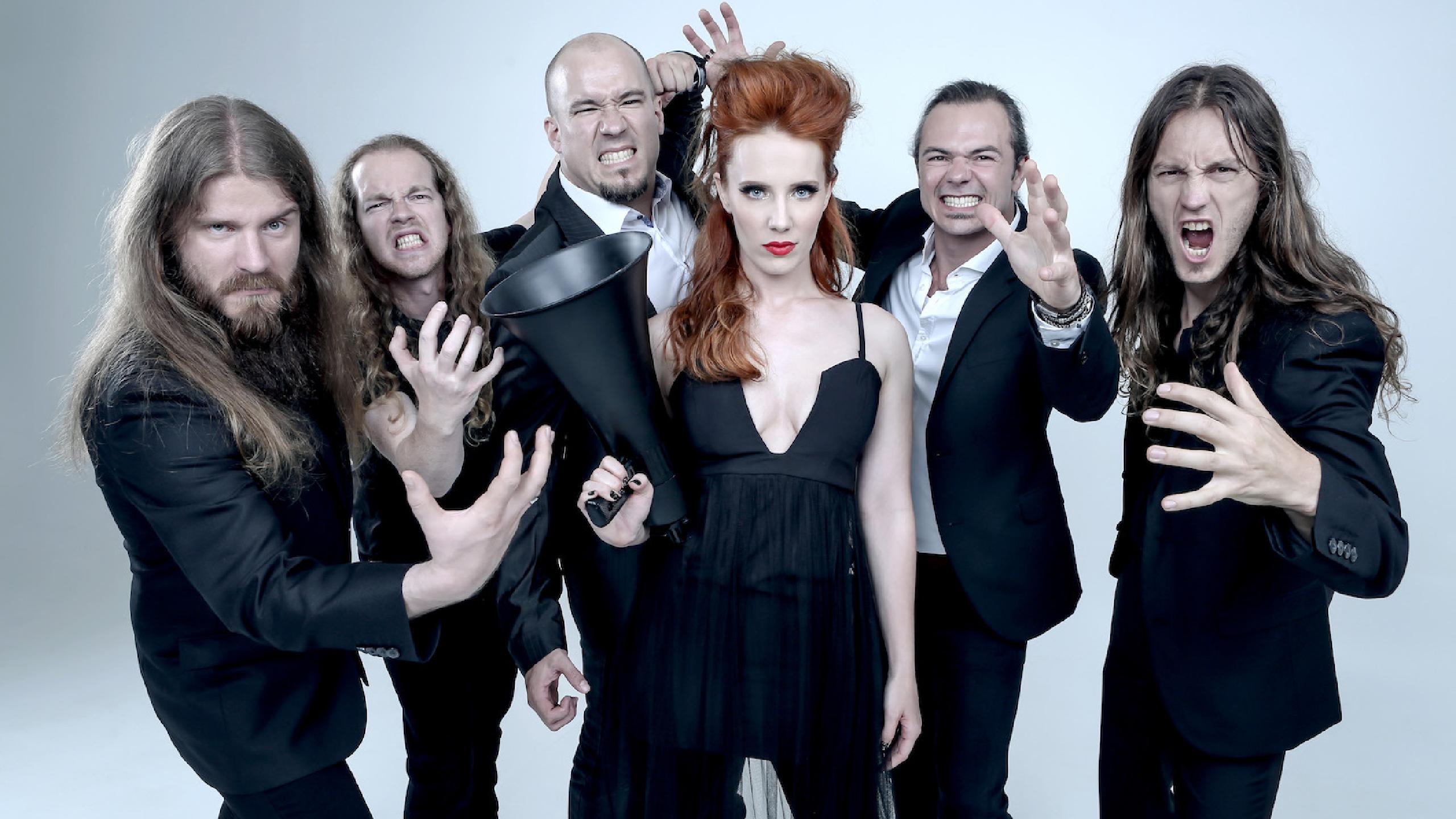 2022 marca el vigésimo aniversario de los titanes del Symphonic Metal, EPICA.
Después de casi 1 millón de álbumes vendidos en todo el mundo y más de 300 millones de transmisiones combinadas en todas las plataformas digitales, la banda holandesa ha manifestado su talento para combinar metal con voces operísticas únicas y ha ganado una enorme base de fans internacionales en el proceso. A lo largo de su carrera, EPICA ha dado más de 1000 conciertos en más de 60 países de todos los continentes.
Con su última producción musical "Omega", la banda alcanzó las 5 mejores ubicaciones en las listas de álbumes de varios países como Alemania y Suiza, pero ahora miran a su pasado:
El próximo 2 de septiembre, EPICA relanzará sus tres primeros álbumes "The Phantom Agony", "Consign To Oblivion" y "The Score", que se han convertido en hitos del género y las rarezas dentro del mercado físico. Cada disco estará disponible en una Box Set CD, en una Box Set de LP de coleccionista y cada uno vendrá con bonus tracks inéditos para cada álbum. Como sorpresa especial para sus fans, la banda ha desenterrado algunas joyas ocultas espectaculares de sus primeros años de carrera que estarán disponibles como material adicional en algunos de los formatos.
"Live At Paradiso" Grabado inicialmente en 2006 en el hermoso lugar "Paradiso" de Ámsterdam, la actuación se ha vuelto una de las más legendarias para la banda; esta también será la primera vez que se vea la luz. La grabación permite a los fans revivir los recuerdos de una joven banda que acababa de lanzar sus dos primeros álbumes, y cuenta con varios de sus éxitos de hoja perenne como "Cry For The Moon" o "Solitary Ground". Ahora, después de estar escondido en un cajón oscuro durante más de 16 años, "Live At Paradiso" finalmente estará disponible en CD y BluRay/DVD, renovado específicamente en resolución 4K.
Mira el primer avance que también ya se encuentra disponible en plataformas digitales
"We Will Take You With Us"
Grabado en el "Twee Meter Sessies" en la televisión pública holandesa, la mayoría de los fanáticos incondicionales estarán familiarizados con este lanzamiento que fue la primera actuación importante de la banda en televisión y el primer lanzamiento en DVD que se ha agotado durante mucho tiempo. También puedes descubrir dos grabaciones de demostración especialmente raras de SAHARA DUST, la banda que más tarde debería convertirse en EPICA. ¡Los fans tienen la oportunidad de ver a SAHARA DUST por primera vez en la historia mientras apoyan a EPICA en su espectáculo de aniversario con entradas agotadas en Tilburg!
Todos estos lanzamientos del 20 aniversario estarán disponibles el próximo 2 de septiembre pero ya están listos para pre ordenar aquí, http://nblast.de/Epica-WeStillTake, y vendrán en los siguientes formatos:
Después de concluir una exitosa gira principal por México, EPICA regresará a Europa para actuar en varios festivales de verano antes de embarcarse en una gira por América del Norte en septiembre de 2022 con Sabaton, una gira principal latinoamericana en noviembre y una extensa gira por Europa a principios de 2023 con Apocalyptica. Todas las próximas fechas se pueden encontrar en www.epica.nl
---