El festival Hell and Heaven promete regresar este año.
---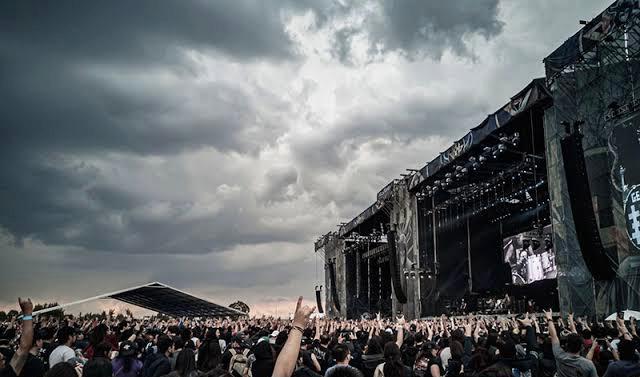 Después de dos años de espera, todo parece indicar que este año, uno de los festivales más grandes de México y Latinoamérica estaría de regreso.
A través de sus redes sociales, Hell and Heaven Metal Fest estuvo recordando su última edición hasta la fecha con presentaciones las de Jinjer, Powerwolf, Manowar, Deep Purple y Amon Amarth.
En su más reciente post, agradecieron a todos los asistentes que formaron parte de la celebración de su décimo aniversario pero lo más interesante es que prometieron estar pronto de regreso para la edición 2022 del festival.
Después de que en agosto del 2021, Slipknot la única banda anunciada en ese momento pospusiera toda su gira por America Latina, lamentablemente el festival dio el comunicado de que el festival pasaría al presente año 2022.
Hasta el momento no se tiene fecha exacta de cuando será el anuncio completo de su próxima edición y que días se realizará el festival, solo se sabe que Slipknot sigue siendo parte del festival como anunciaron en agosto del año pasado.
Ahora solo es cuestión de esperar un tiempo más para que uno de los festivales favoritos de México vuelva y traigan a lo mejor de lo mejor con ellos.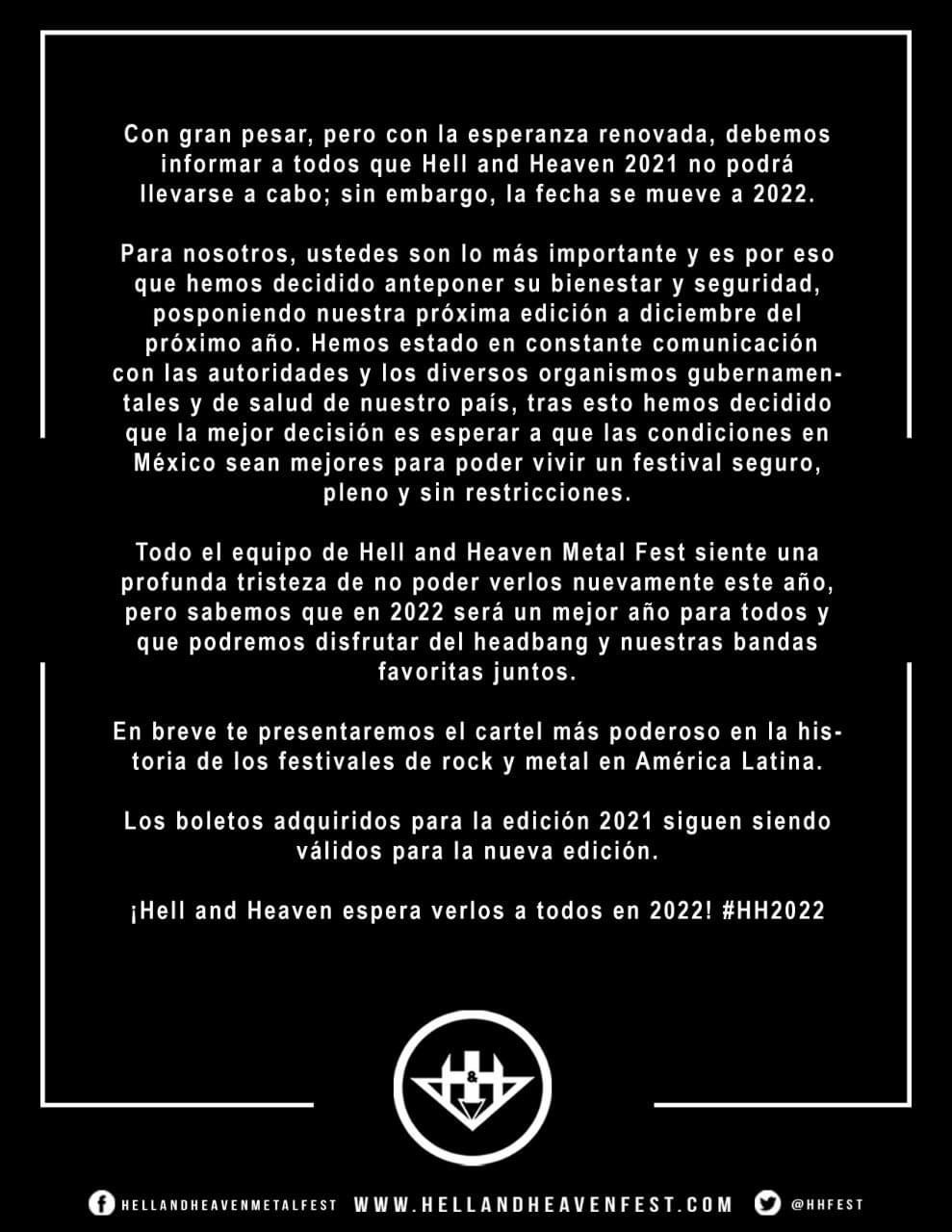 ---