Gene Simmons: "Sigo creyendo que el Rock está muerto y los fans lo mataron"
---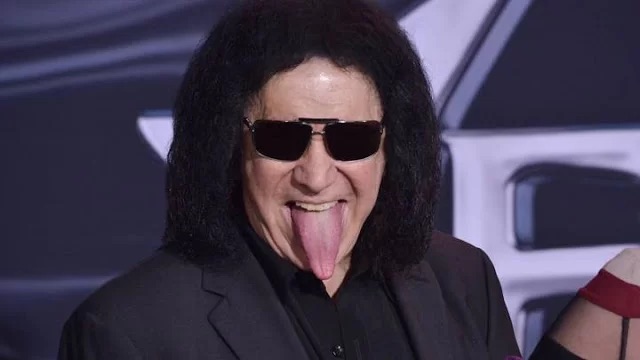 Hace 8 años Gene Simmons se puso en el ojo de la tormenta declarando en una entrevista algo que dejó con la boca abierta a muchos. El bajista de Kiss reveló para ese entonces que el rock había muerto incluso, todo esto en base a que, como ya todos sabemos, la industria de la música ha cambiado por completo y las bandas no ganan dinero como antes vendiendo discos si no que tienen que ingeniárselas para poder sobrevivir y ganar algo de dinero haciendo música.
En una reciente entrevista con la revista Metal Hammer antes de la próxima aparición de Kiss en el Download Festival en junio, la que será la última actuación en el Reino Unido antes de retirarse en 2023, Simmons dejó nuevamente en claro lo que pensaba y recalcó que, efectivamente, el Rock ha muerto y nada ha cambiado desde la última vez que lo dijo, más bien, ha empeorado.
"Mantengo mis palabras: el rock está muerto". "Las personas que lo mataron fueron fanáticos. Los fanáticos mataron lo que amaban al descargar y compartir archivos de forma gratuita. ¿Cómo esperas que alguien que ama la guitarra entre en este proceso creativo? Tienes que invertir en ti. Y entonces el rock está muerto".
Sin embargo, los comentarios de Gene no vienen sin consideración. Admitiendo libremente en la entrevista que es muy consciente de su reputación de controversial, ofrece una lección de historia del rock'n'roll para ilustrar su punto.
"Jugué este juego antes y vale la pena señalar que el rock sigue muerto. Desde 1958 hasta 1988, 30 años, ¿verdad? Tienes a Elvis Presley, The Beatles, Jimi Hendrix, los Rolling Stones y así sucesivamente. en. Motown. Tienes lo del surf y los Beach Boys, la invasión británica, cientos de bandas. Casi nunca se habla de The Hollies, son una gran banda. Cosas disco, Madonna, Prince, Bowie, todas esas cosas geniales Tenías las bandas pesadas Metallica e Iron Maiden, todas esas cosas en esos 30 años. Música y bandas eternas"
"Pero desde 1988 hasta hoy, ¿Quiénes son los nuevos Beatles? ¿BTS? No se puede negar que BTS es mundialmente famoso. ¿Pero voy a formar una banda de garaje para hacer esas canciones? No. Creo que están bien elaborados y son profesionales, pero One Direction, NSYNC y todas las bandas de chicos no cambian el mundo. Simplemente hace que los corazones de las niñas se aceleren y luego desaparezcan. Eso no tiene seriedad. Las bandas influyentes, que hacen que alguien quiera tomar una guitarra, aprender a tocar canciones y estar en una banda, no existen, porque no puedes ganarte la vida".
---